American and Canadian Champion
Multiple Best In Show
Multiple Best in Specialty Show (National)
All Time Top Producing Puli Sire
CH CSANYTELEKI CIGANY
Hungarian Import
---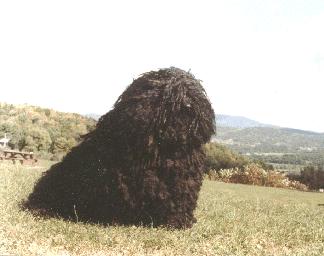 One might think that the titles say it all, but they don't even begin to. We found Ciggy in Bako Istvan's back yard in Budapest in 1981 at the age of five and a half weeks. His eventual impact in the show ring and in the whelping box were impossible to envision. His mother is one of the most beautiful Pulik I have ever seen. However, Ciggy was a gift of a sort no one could ever imagine, never mind ask for. The show ring, the wins and the titles were validation of his beauty and quality, but his physical beauty was more than matched by his greatness of character.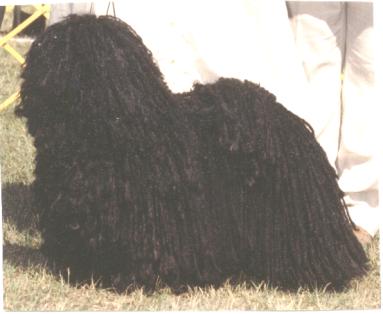 I never take my young dogs to 'matches', which are practice dog shows. I simply don't have the time for it. Yet Ciggy was special, and I dared to hope he could go Best in Show the first time he attended an AKC show, so this time I took him to two weekends of matches. There were 5 matches on those four days, as one of the all-breed matches also hosted a Puli specialty match. Ciggy won 5 Bests in Match in those shows. This may seem trivial because the shows are for practice, and the judges are not always AKC judges - the matches give aspiring judges practice as well as aspiring handlers and novice dogs. But to me, the fact that all those judges, something like thirteen in all, could not deny him was remarkable. The judges may never have seen a Puli before, but Ciggy was so fabulous that they couldn't help but give him the wins.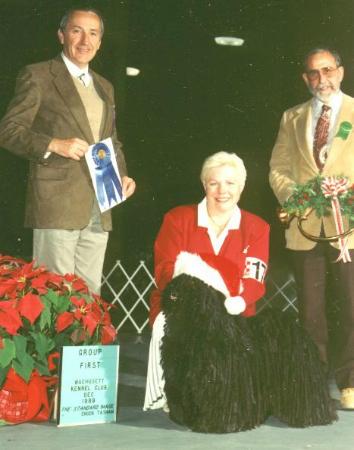 When Fruzsi and I got a group fifth or sixth (there are no Group 5 and 6 awards, but this was what we said when our dogs were also pulled out of line with the genuine group placers) I was more excited than when Ciggy got a Best in Show. He was so good that he would win even with me showing him, and there is no doubt that I am a genuine amateur owner handler. Because he was so good, it became easy to think that the Bests were what he deserved at every show, and he really should get them all the time! We were always the only owner-handler pair in the Best in Show ring. The judges still found him. He won half the groups he showed in. He won the National Specialty Show twice. He won 5 All-Breed Bests in Show. He won a Canadian Best in Show, and a placement at the Canadian Invitational Show of Shows (for Best in Show dogs only). And he did all this on his own. He had no political advantages, no power handler, no advertising budget, and a very limited number of shows entered, relative to dogs being actively and professionally campaigned. All the time he was doing this winning, he was charming the people attending the shows, working the crowd like a skilled politician. People would walk by the grooming table where I was generally to be found pretty much fawning on Ciggy, I was so totally infatuated with him. They would remark on my obvious pride in him and how it showed. But every day that pride to be associated with him was fully balanced with humility, knowing that it was pure good fortune that brought him to me. His like will never be seen again.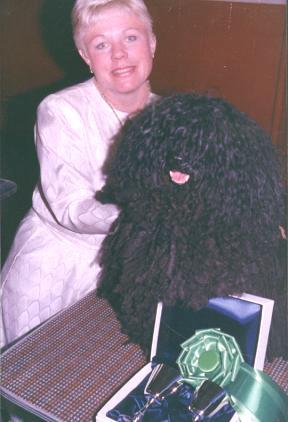 Ciggy at the Show of Shows in Canada