HAIRY
Ch.Szederi Cigany Csibesz
---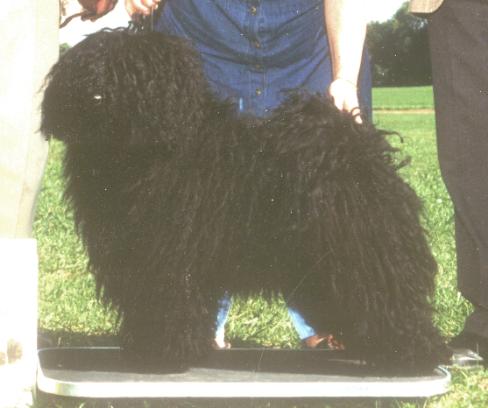 Hairy and his litter sister Pici are the last of so many gifts Lavie has given me. When Lavie and Opie were born in Fruzsi's last litter, it brought tears to my eyes to have such treasures to go on with. Hairy and Pici make me feel the same way, from Lavie's last litter. Some people say that the later litters produce the best puppies. I've always wondered what that meant. Did it mean that the breeder's ability to choose the right puppy to keep had improved over time? I cannot make any scientific explanation for this theory, and I don't subscribe to it. But, nonetheless, in these two instances special individuals did result from the last breedings.
Hairy, Pici and Zita all had to wait to go into the show ring until I was well enough and my knees were good enough to let me. Hairy finished with five 3 point majors, and a group placing from the classes.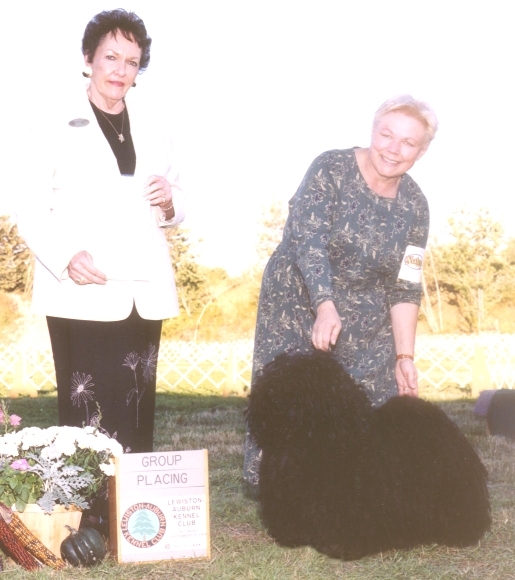 Hairy's litter sister Szederi Cigany Csitri - 'Pici'

'Barrymore' with a student at NTWH
Barrymore is a Hairy x Josephine puppy. He is a great outgoing Puli, and is owned by Brother Rick Curry, SJ. Go to the Show Dog Super Site runs the National Theatre Workshop for the Handicapped, in Belfast Maine and New York City. Barrymore's sister Stella is living in Arizona with Mac.